Back To Blog
When you have a visitor at home, the first thing he'll notice is your gate. For that purpose, it has to be presentable in shape and design. In today's world where art and beauty matters, its appearance will always reflect on your personality. But house renovation is a constant process. One task to consider is not to ignore the foreseeable deterioration of the gate in the future. In time, it will wear out. You should know the reasons why upgrading and replacing it may be your most worthwhile project.
Always Pay Attention to the Signs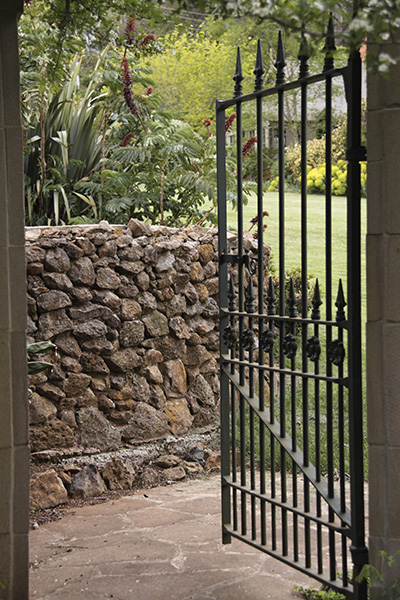 First, if you are planning to sell your house, consider new gate installation to increase the value of your home. Most real estate agents agree that selling your property becomes easier when it looks presentable. Even if your house is beautifully designed, its appearance would still be affected because the gate is the first thing to notice. Second, if you wish to have an improved appearance, you should consider replacing it because older models look worn and unattractive.

Third, if you want to have better security, consider upgrading your gate. New residential gate openers have been programmed to respond to technology, making it more difficult to gain entry. The safety mechanisms are also advanced as to address protection against would-be burglars. The fourth is to reduce risks of injury. New gates are more durable than old models.

A Helpful Guide
* To start with, know what exactly your requirements are. If your space is insufficient, solid sliding gates would be a better choice as they are efficient, long lasting, have even weight distribution and are more secure.
You should also know the different varieties of wrought iron gates. Ignorance lost lots of opportunities. Apart from swing and sliding type, there is also overhead gates, roll up gates, and driveway gates. If you don't know about them, you will never understand which you would need. Once you invest without knowing the others, you will discover at the end that there are other variations that would serve the purpose better.
You can definitely increase your home appeal by installing a new great. But apart from being a good looking piece, the driveway gate opener must also be strong, sturdy and provide security. Whether you need a simple maintenance service, install a new gate or repair the old one, our professionals can teach you all the different kinds and lay down all the benefits of each model, as well help you decide which one is best for you.